This semester I took a class called FSAD 2660 – Apparel Design: Product Development. It was a group project where we had to develop collection of 4 ensembles from concept to design and from production to marketing. We decided to use blogger Blair Eadie of Atlantic-Pacific as inspiration and design a collection based on her style and fashion philosophy of taking East coast classic prep and combining it with West coast boho ease and pops of color.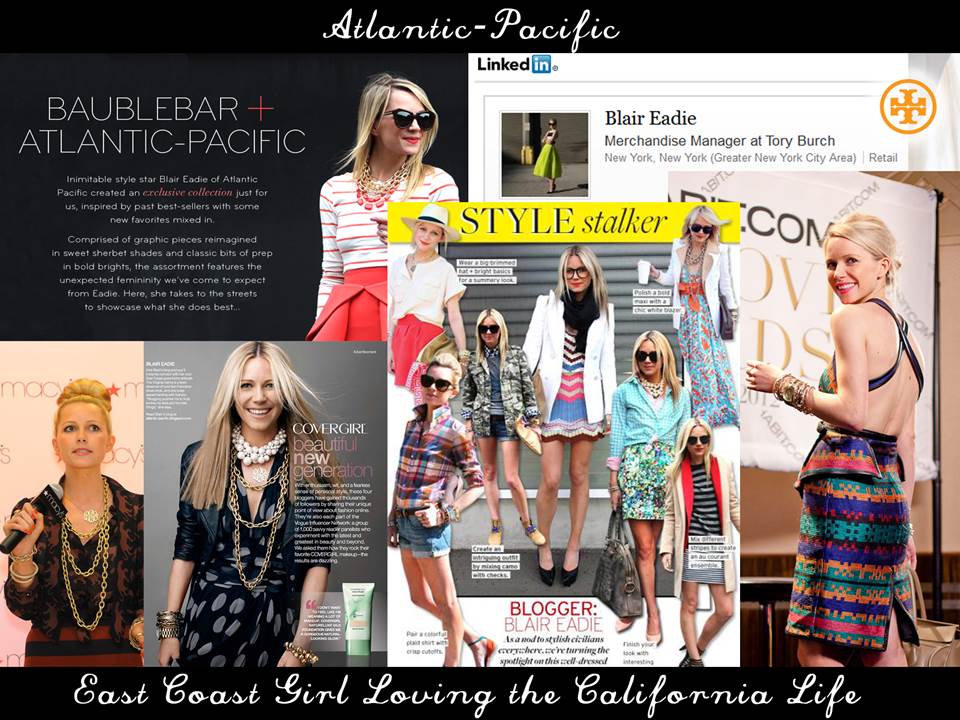 We created prototypes, samples, flats, tech packs, marketing treatments, digital patterns in Optitex, prints, fiber and factory analysis, tags, social media campaign, and more. See our slideshow here.
[UPDATE 4/16/2014] Blair checked out the collection and LOVED it!