I've had my eye on the projects completed by previous students of FSAD 3250 – Color and Surface Design of Textiles. I was a bit nervous about this course because it looked like a lot of surface design techniques that I wasn't interested in using such as block printing, shibori, and batik. As it turns out, it was a lot of hard work but I was a lot more interested in the subject than I thought I would be. 
Starting this year, Fall 2014, this course was being taught by a new professor, Debbie Baskerville. The course had been previously taught by Professor Dr. Charlotte Jirousek who passed away near the beginning this semester. It was tough on all of us but I think she would have been proud of the projects we created.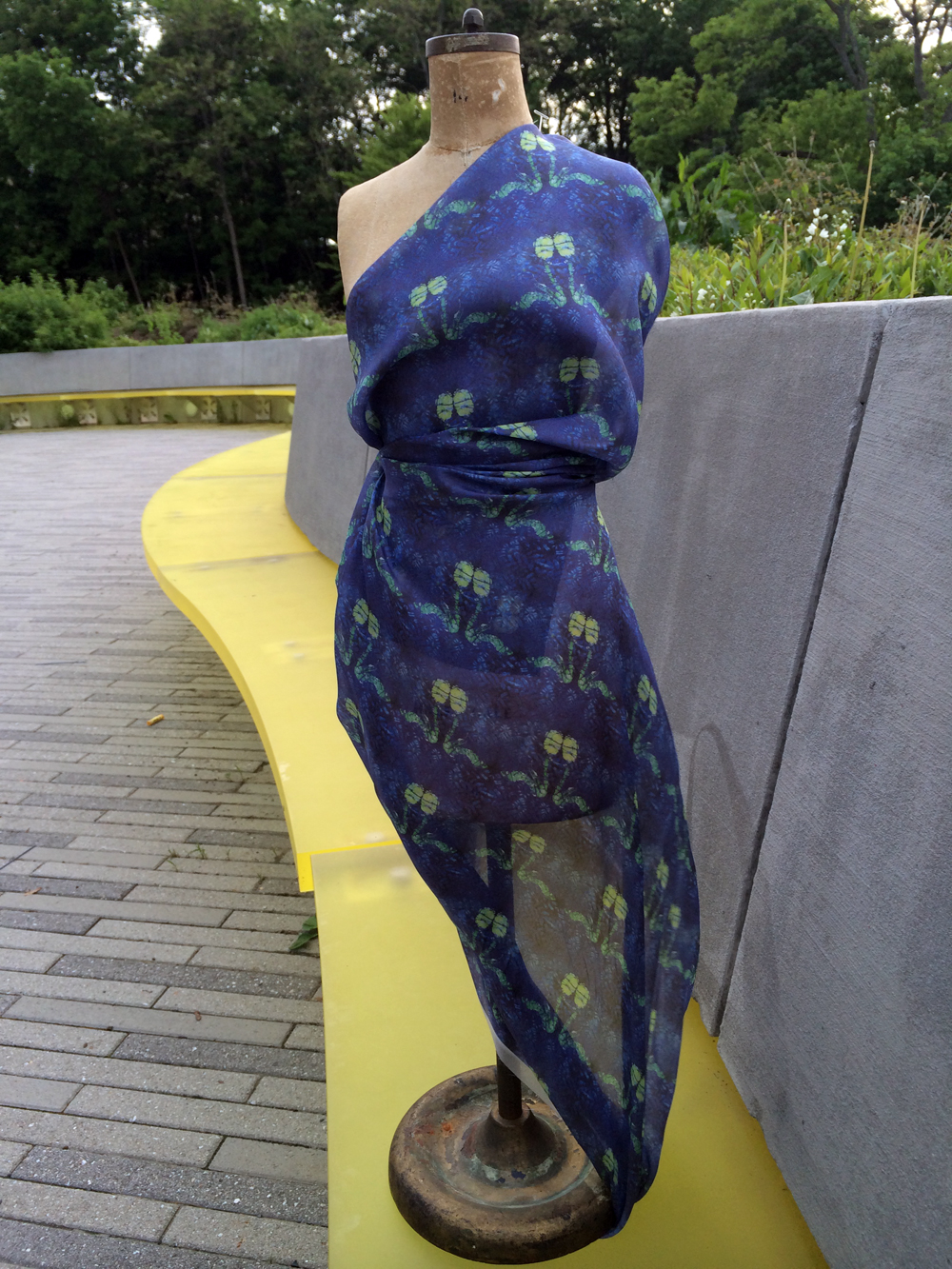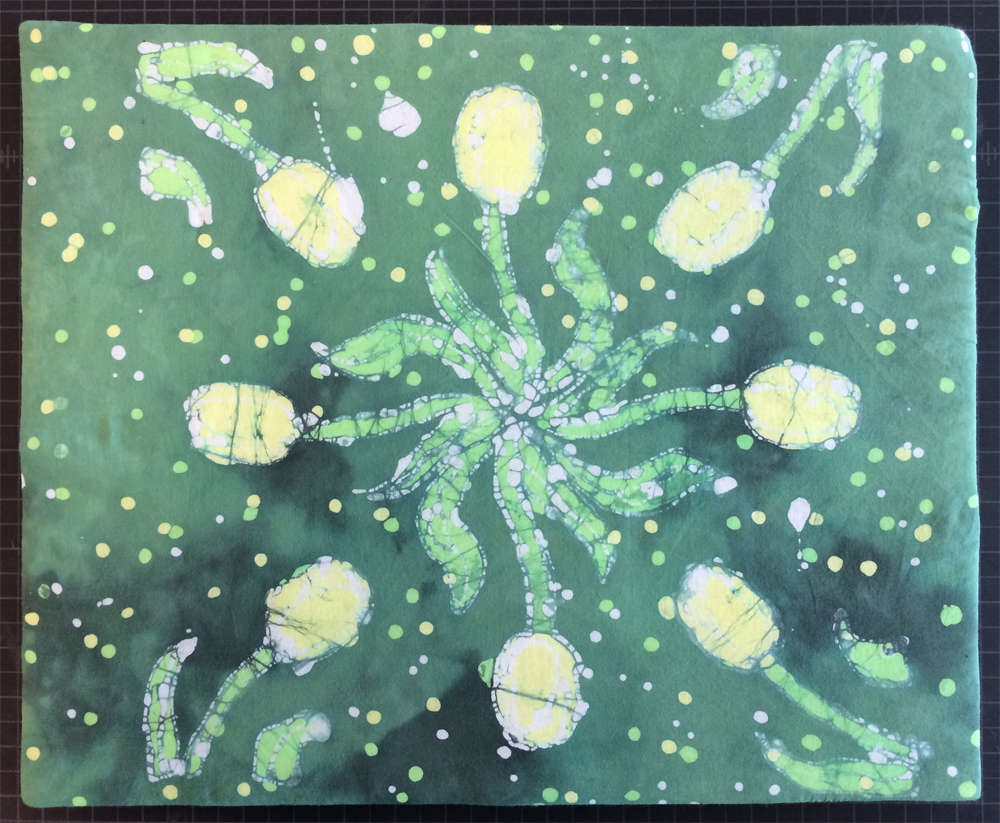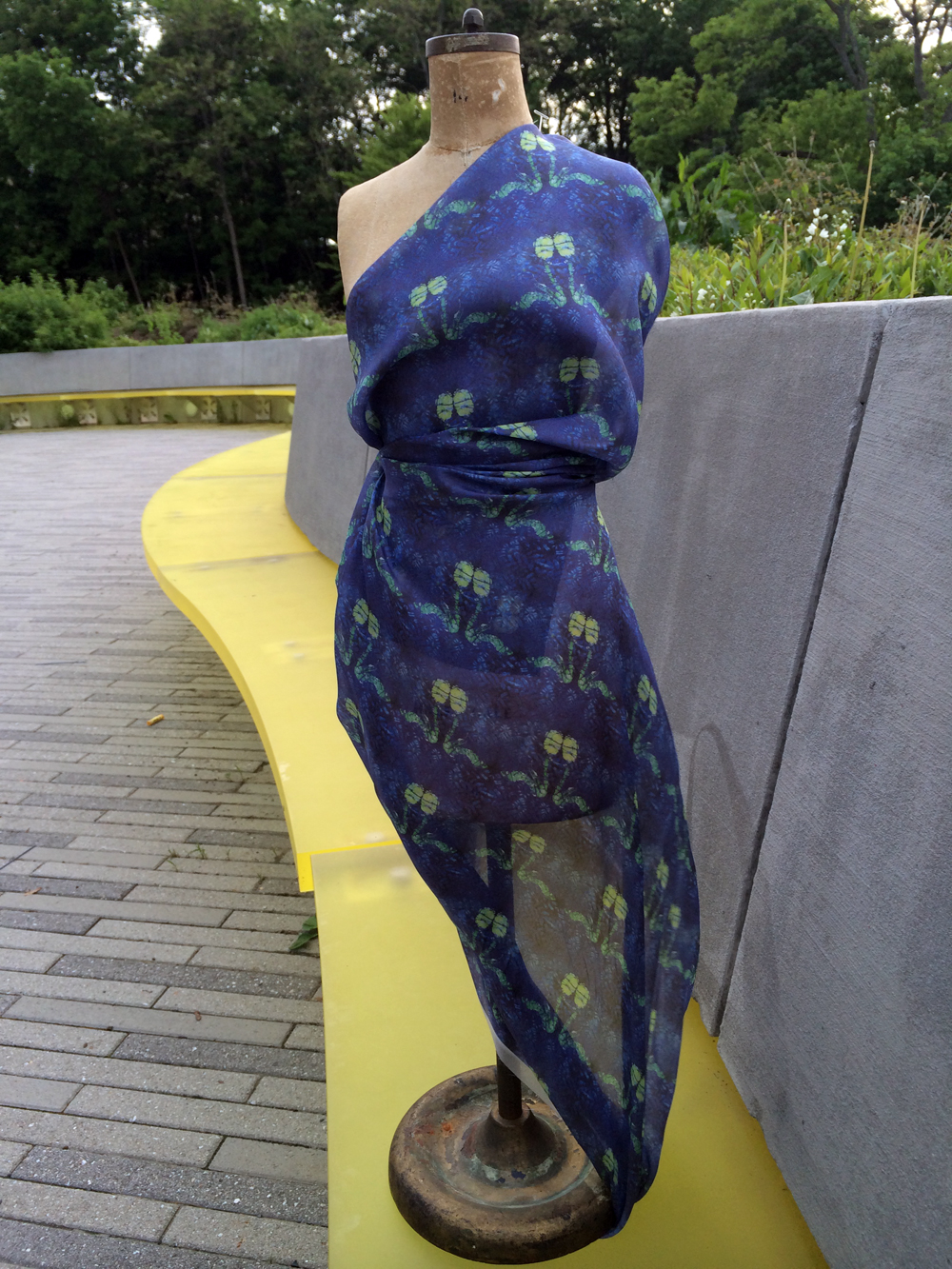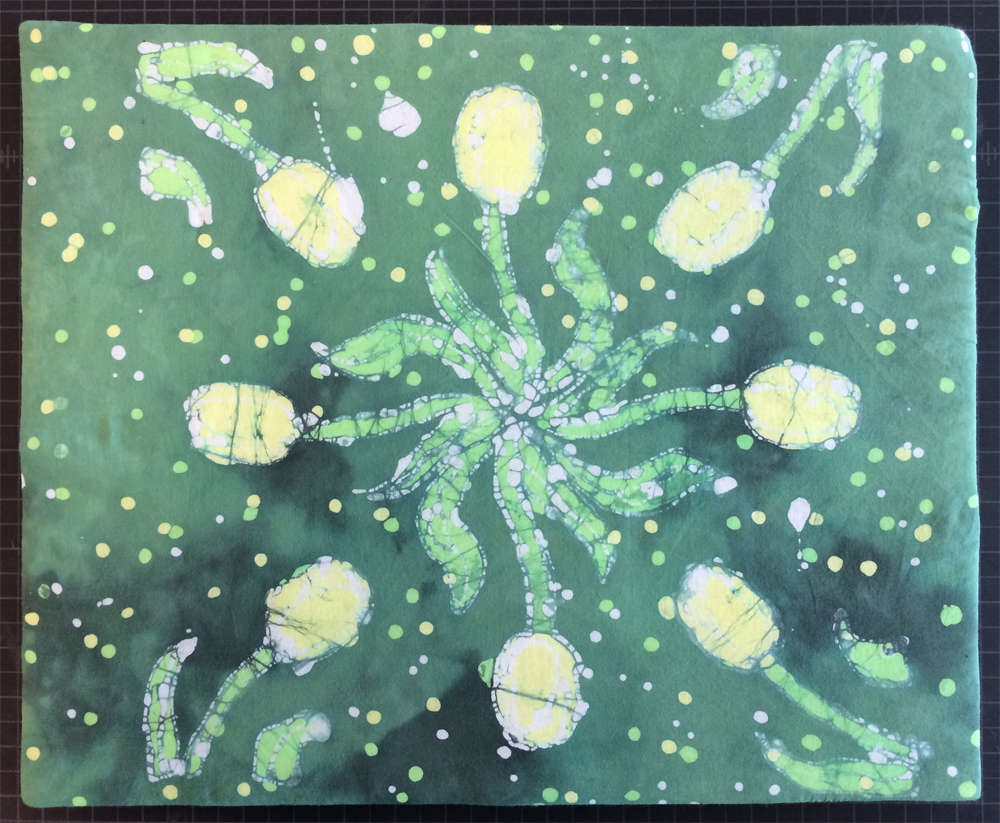 [Screen Printing]
Every time I search the internet for inspiration it seemed like Lyubov Popova would pop up. My first project was inspired by her work.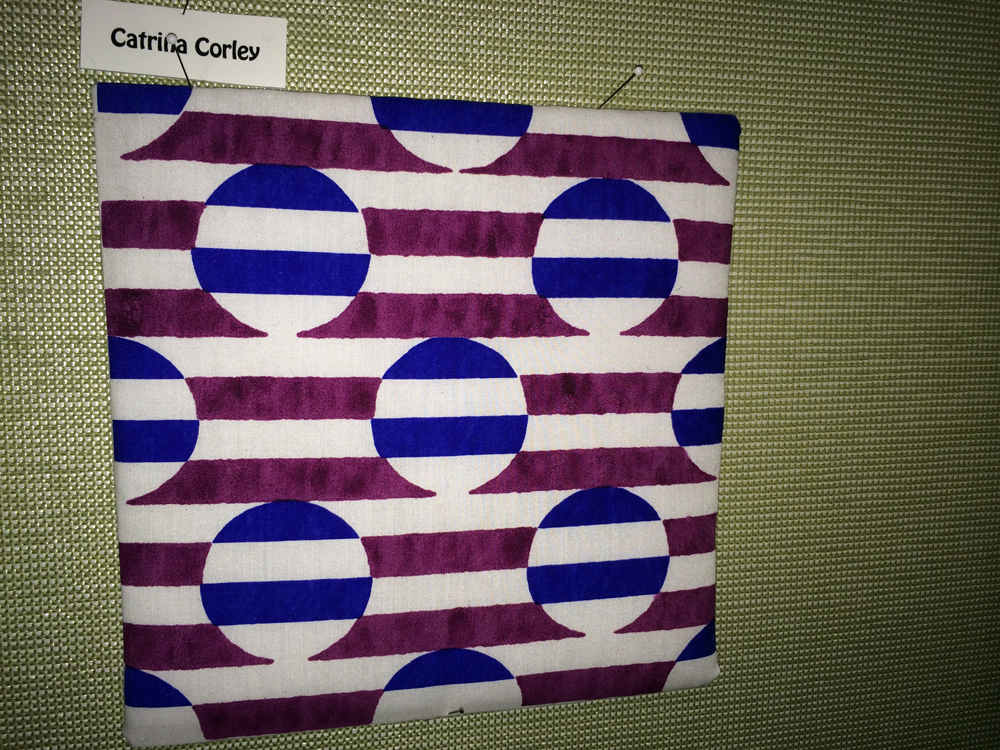 [Shibori]

[Batik]
Anyone who knows me knows I love tulips.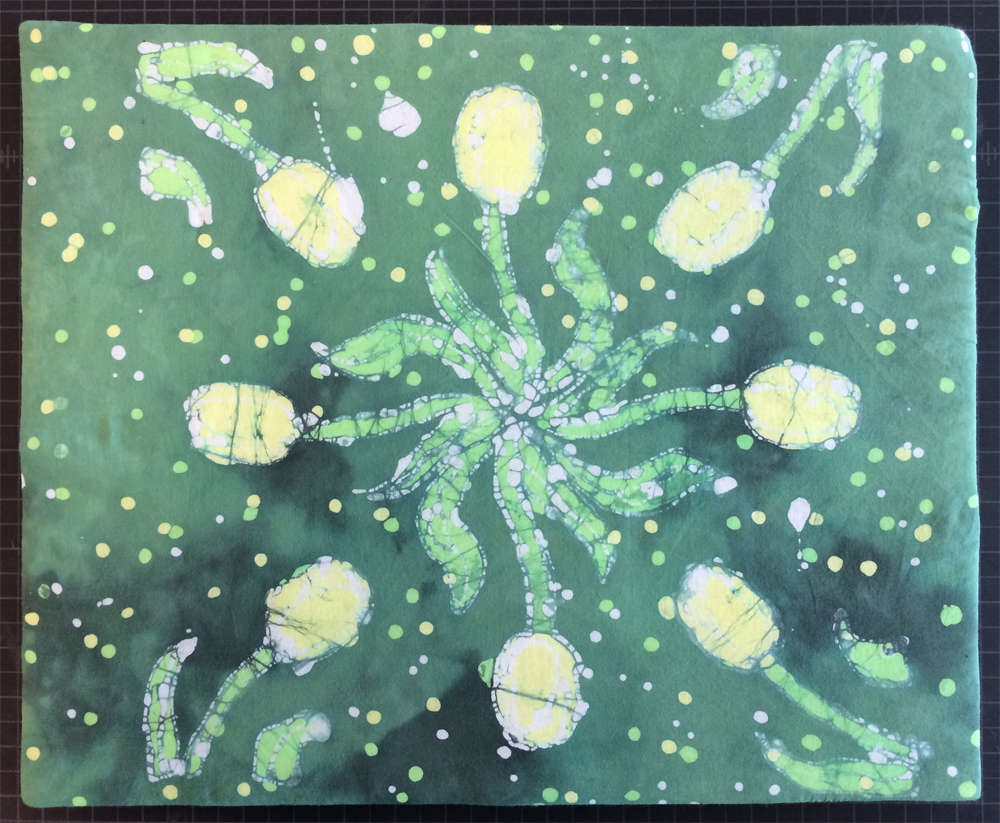 [Digital Print]
We had to take two previous projects and used them to make one digital print. I scanned the navy part of my shibori project and skewed it to straighten it. I darkened the navy to give it a deeper color. I scanned in a tulip from my batik project and mirrored it on top of the navy shibori. In Photoshop, I used Filter>Other>Offset to get a seamless repeat of the pattern. I defined it as a 3 inch pattern and filled my document with it to get the repeat.
We also had to do alternate colorways.