One of my most involved and challenging classes was FSAD 2650 – Patternmaking for Fashion Design. I worked really hard in this class and the final result was a red carpet ensemble that I am extremely proud of. This may be the most well made garment I've ever made!
The pieces included are a kimono sleeved jacket with an over-sized satin and lace bow, tapered pants with a paper bag waist, a bodice textured via Sonobond bustier with a separating zipper in the back, and a cowl draped skirt for an alternative look. All looks, except the skirt, are lined.
Below is a slideshow of the garment.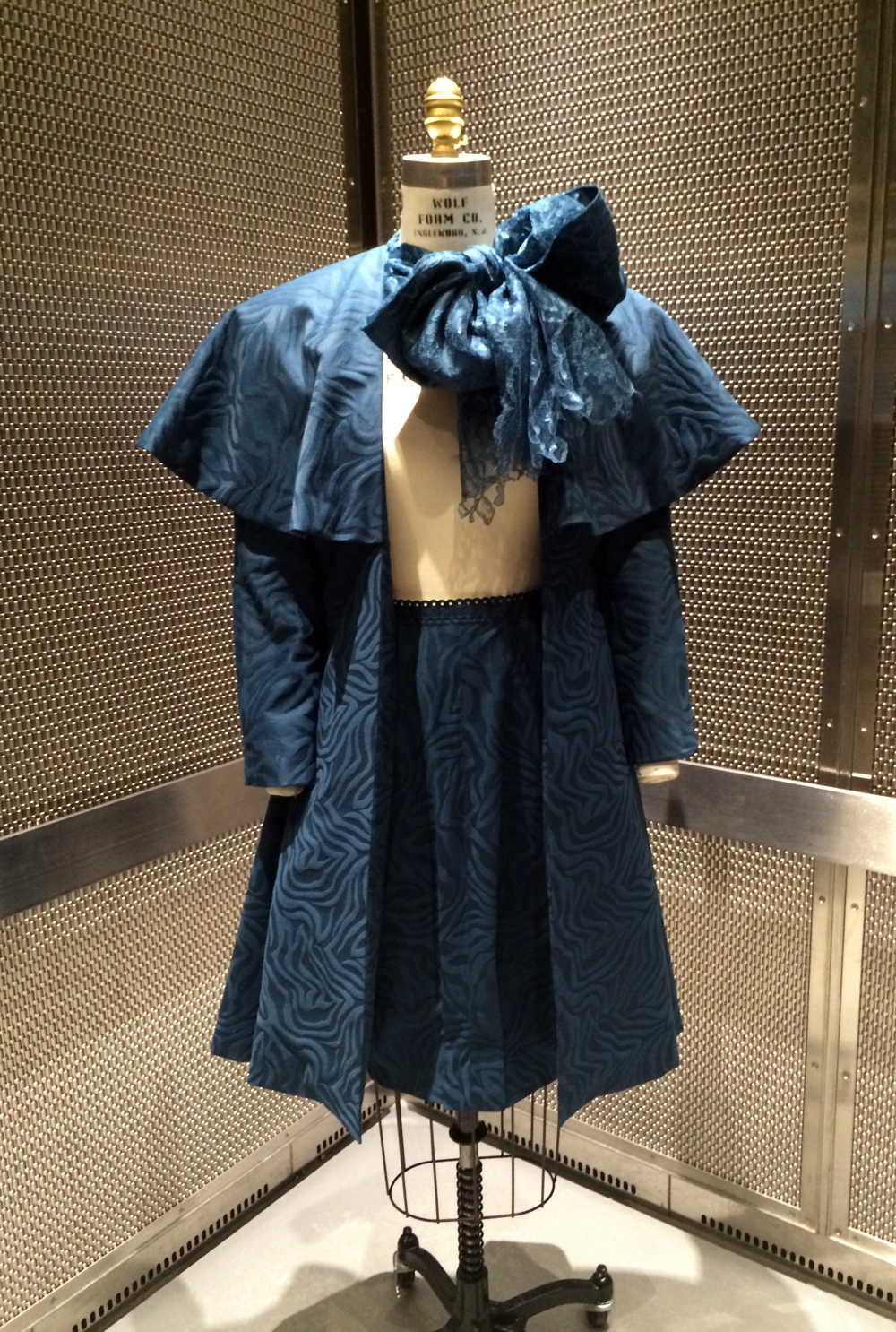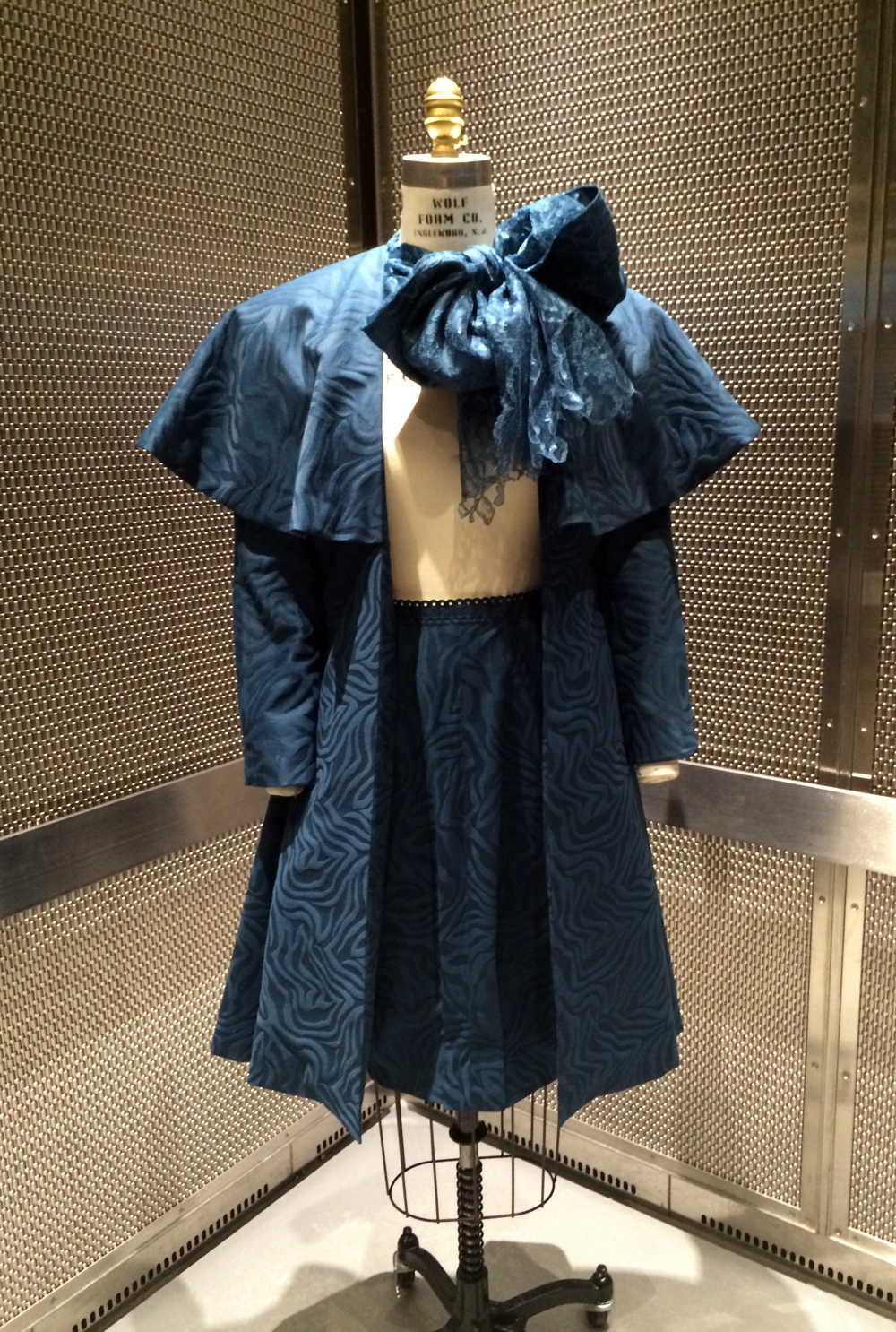 This slideshow will advance on it's own but is also interactive. On a PC, click the arrows to advance to the next slide or to drag your mouse from right to left. On a touch screen mobile device, tap the arrows or use your finger to swipe right to left.
This are individual photos of the garment.
[Jacket]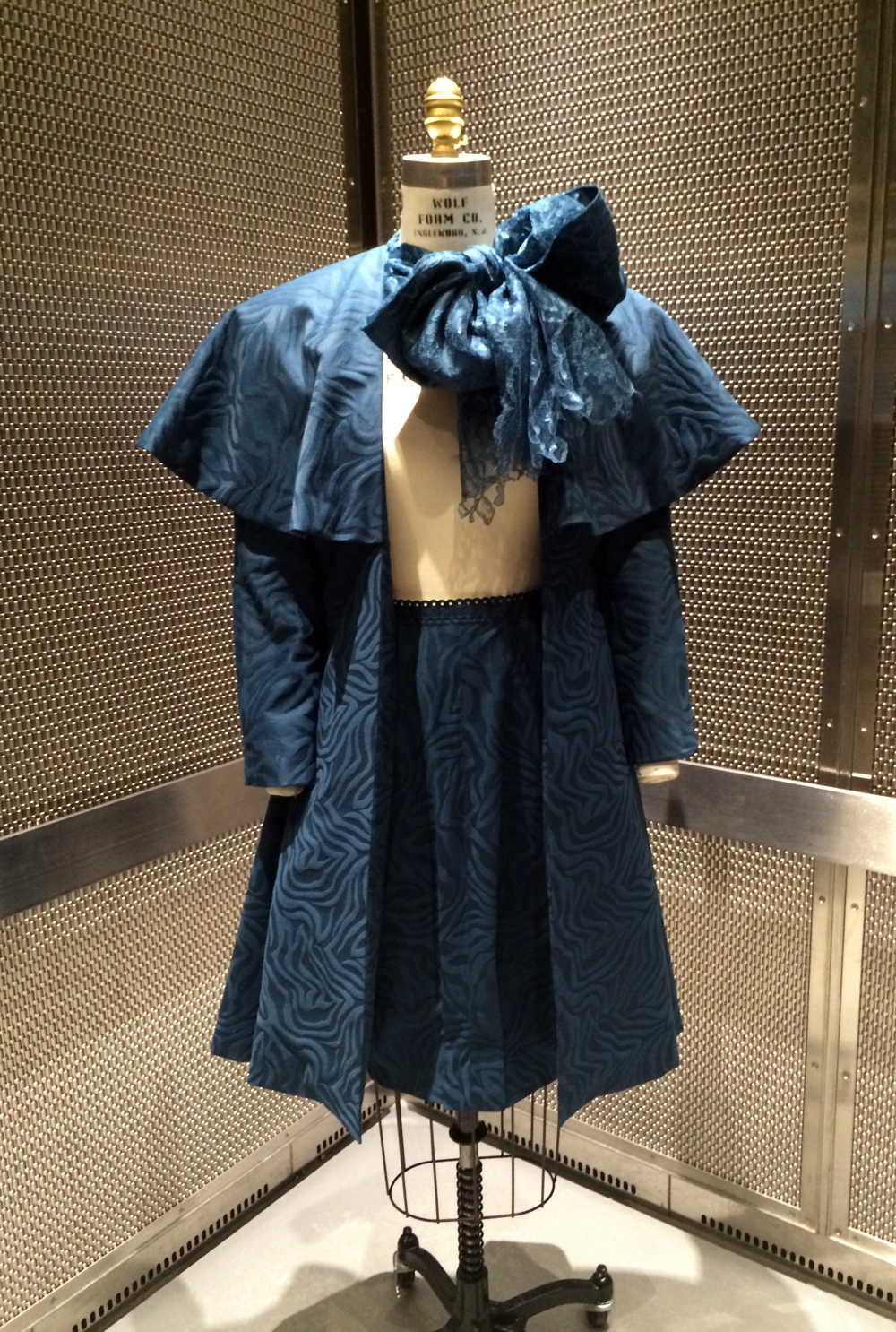 [Skirt]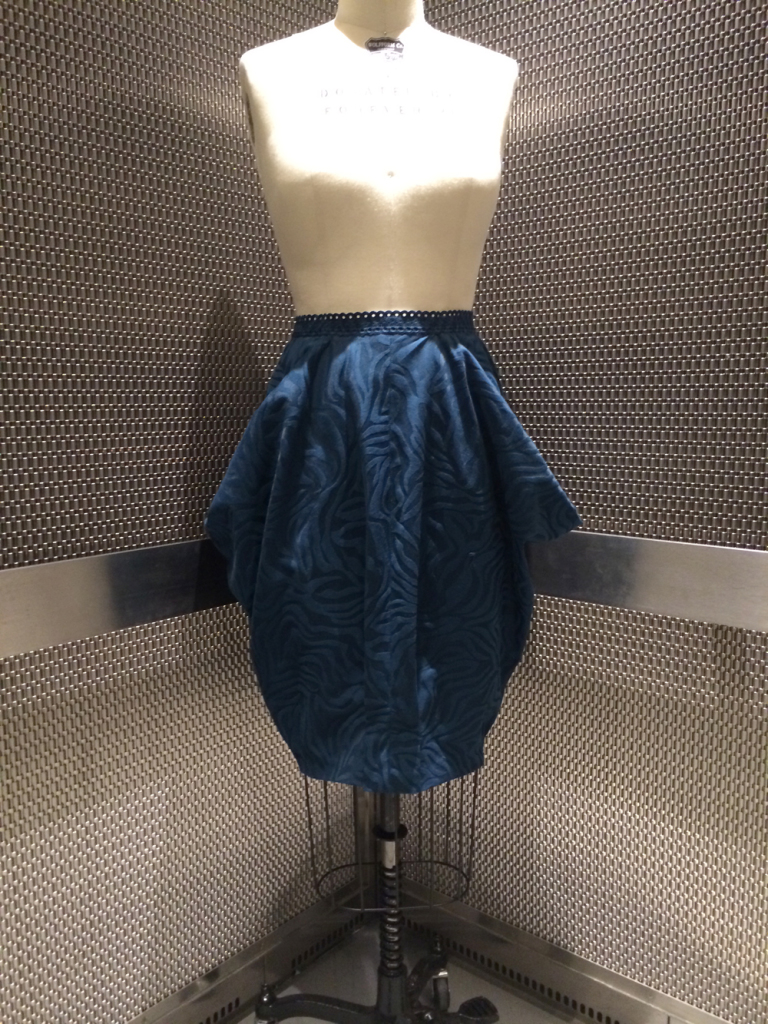 [Bodice]