Last year I took FSAD 1450 – Introduction to Fashion Design and designed a childrenswear piece. My original choice of fabric did not have a print so I had to start over and create another garment with a print.
I like my first fabric choices because it has a bright, compatible color palette. The design was specifically created to enhance the way I color blocked the piece.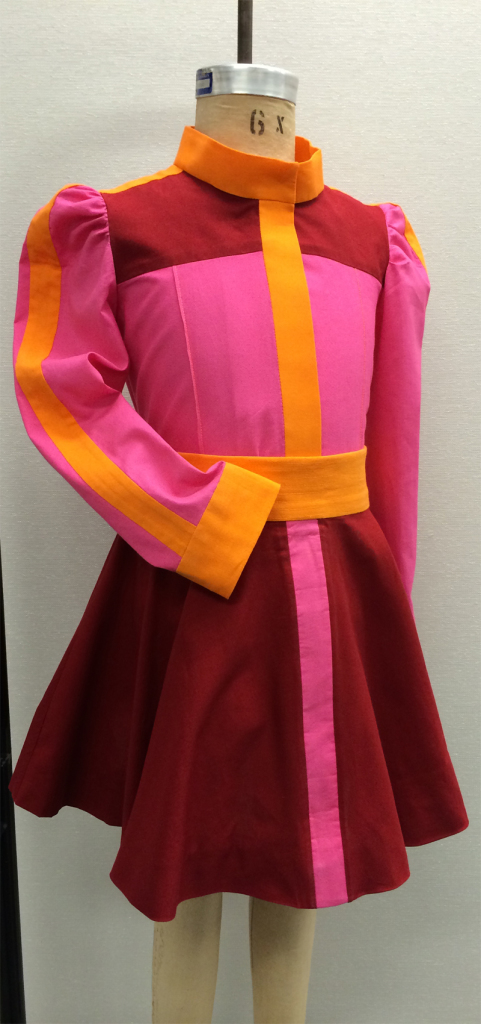 This is my second look. I could not find a patterned fabric in the color I wanted to get the effect I was looking for so I settled on the green fabric with tiny polkadots. Looking at it a year later, it was an extremely well made piece from a technical sewing perspective. The inside was as neat as the outside. I can now see why I got an award for it.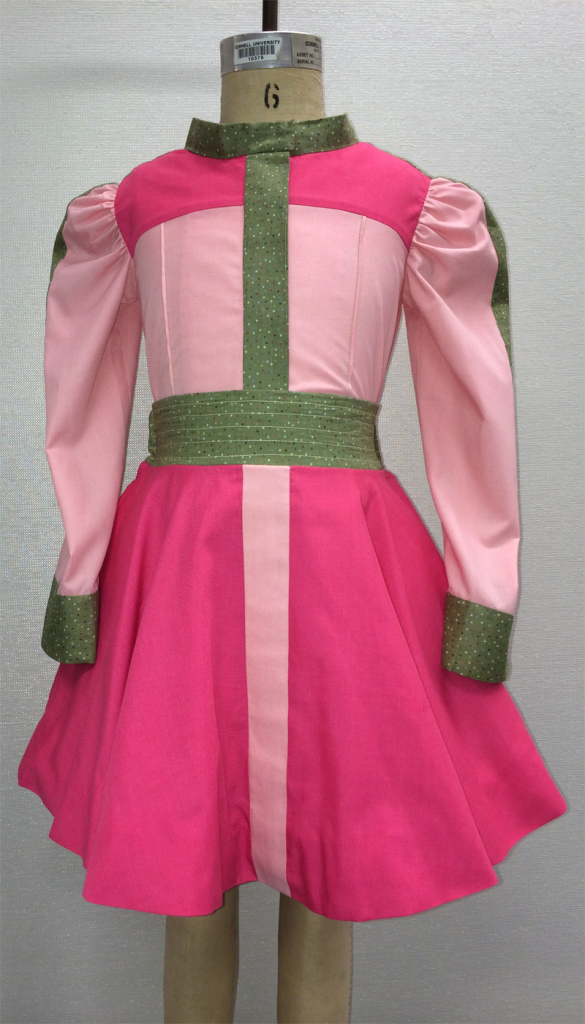 Inside of the skirt: